Contact Info
New Wave Rafting Company
70 County Road 84B
Santa Fe, NM 87506
Toll-Free:

800-984-1444
Basics
Activities:

Rafting,
Kayaking
Price:

$50 - $500
Description
►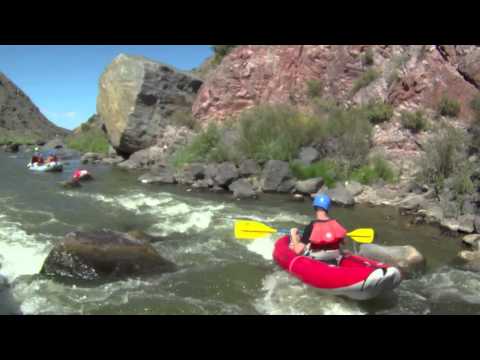 Since 1980, New Wave Rafting Company is one of New Mexico's premier river outfitters. Located on the Rio Grande River between Santa Fe and Taos, New Wave guides family-friendly trips from the mildest to the wildest in spectacular settings.
Exciting whitewater river trips include
The Taos Box of the Rio Grande - This full-day trip traverses 16 miles of wilderness gorge, encountering demanding rapids guaranteed to get you wet. This is our most exciting trip and is NOT for the timid.
The Rio Grande Racecourse - This half-day trip features an action-packed five miles of moderate whitewater perfect for beginners.
The Rio Grande Gorge - This full-day trip combines a morning scenic float with an exciting afternoon of whitewater on the Racecourse. This trip is ideal for families.
The New Wave 'No Wave' Family Float - For those with young children or aged family members, this morning half-day float (with lunch) is just the ticket. Since it accompanies the above full-day trip, some family members can go the whole way, with the floaters getting off after lunch.
... and more.
Details
Activity Type:
Rafting
Kayaking
Price:
$50 - $500
Difficulty:
All Levels
Trip Length:
Half Day - 3 Days
When Offered:
May - Fall
Other Services:
, Guided Fly Fishing, Funyak Rentals
Additional Details:
Many trips for all levels are available. Check the website for details, pricing, and reservations.
Rentals
Rentals Offered:
Kayaks
RiverEquip
Map + Directions
Customizable Directions